Air Conditioning Installation
Expert Air Conditioner Installation
While choosing a new A/C unit is important, the installation process is even more important and we stay up on all the codes and requirements, and work quickly to get your new unit up and running quickly. We are up-to-date on all the latest specifications, requirements, and energy-efficiency ratings and will explain what it all means. Whether you're ready for a new air conditioning installation or to replace an old one, we've got you covered.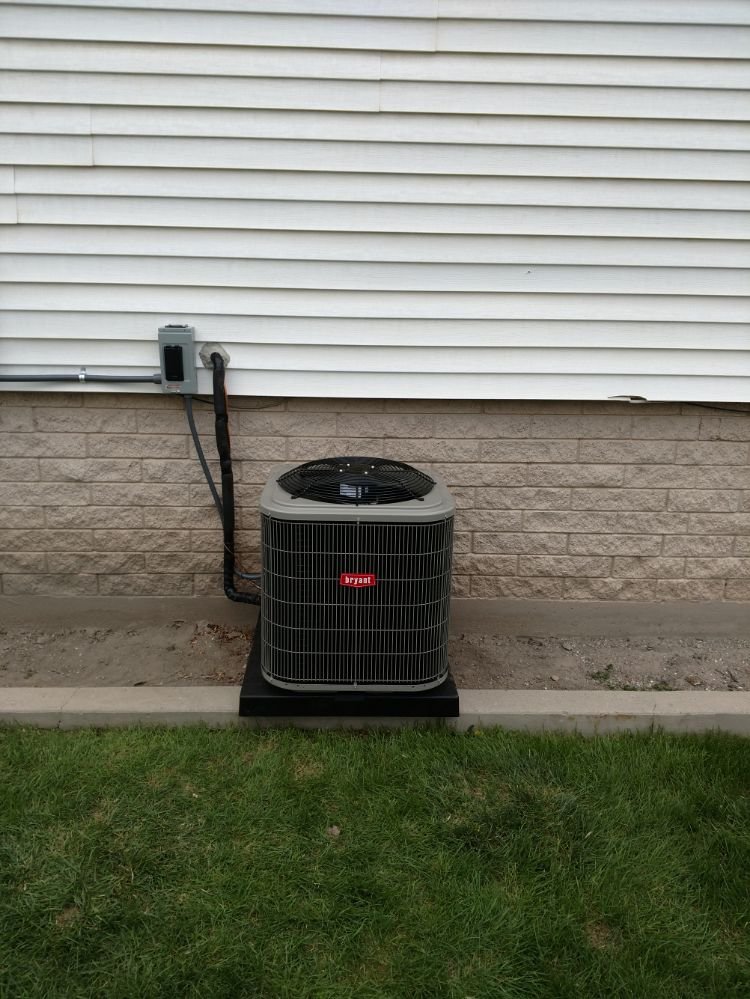 Installation/Replacement Factors to Consider
There are so many decisions involved when choosing a new central air conditioning unit—SEER ratings, single-stage or two-stage, the square footage of your home or commercial facility, and how you live and work in the space and it can be overwhelming. We will walk you through the process each step of the way to find the right fit for your home or business.

Seasonal Energy Efficiency Ratio (SEER) measures air conditioning cooling efficiency—essentially the higher the rating, the greater the energy efficiency. Higher efficiency obviously reduces the energy bills, but these units also tend to be a bit more expensive.

A single-stage air conditioner operates at one level—full blast all the time, which will work quite well for smaller homes and businesses. A two-stage model operates at a lower level for milder days and at the highest level on those really hot days. These models also tend to cost more, but will reduce energy costs because they only operating at the high level when needed.

In addition, you need to be sure your air conditioner is properly sized to handle all the rooms in your home or commercial building, while still allowing flexibility.

If we are performing a new furnace and air conditioning installation or replacement, we design the ductwork in-house, which means it is perfectly sized for your space. Your system will be installed quickly with custom ductwork and minimal disruption to your home or business.
Proudly Serving Salt Lake City
We serve the Salt Lake City area and the rest of Salt Lake County, including West Valley City, West Jordan Sandy, and more!
Serving Salt Lake City Area