Professional Furnace Installation
Knowing when to replace your furnace is not an easy decision which is why we are here to help. We are experts in furnace installation and we want to help you. Selecting a new furnace is complicated, with a variety of energy-efficiency ratings, sizes, and styles. We offer a great selection of furnaces which feature high energy-efficiency ratings to fit every budget.
At Integrity, we will help you sort out the choices based on your home or business functions, budget, and size of the building. Our technicians will also ensure that once your new unit is installed, it is tuned precisely and working at peak efficiency.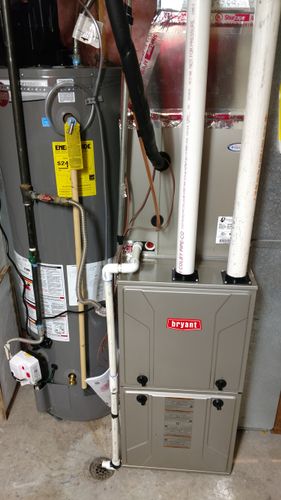 When is it Time to Replace?
While the typical furnace lasts between 15 to 20 years, there are some signs to help you know your unit needs to be replaced:
Frequent repairs to the furnace during the last two to three years
Heat is not being distributed well, resulting in cold spots in certain rooms or areas
Significantly rising energy bills compared to the last few years—since you need to crank the heat to achieve warmth
Odd smells or weird noises which could indicate physical damage to the unit
While there is always a balance between repair or replace, We stand behind our name and provide truthful advice that you can rely on. Both families and commercial businesses rely on us and we take that responsibility seriously.
Proudly Serving Salt Lake City
We serve the Salt Lake City area and the rest of Salt Lake County, including West Valley City, West Jordan Sandy, and more!
Serving Salt Lake City Area